Grant Recipients
transforming our community
Impact100 SRQ is transforming our community one meaningful grant at a time. In our first two years, we funded $570,000 in grants to local nonprofits. In 2021, we broke the Global Impact100 chapter record for the third giving year by awarding an additional $404,000 in grants, for a grand total of $974,000.
In 2022, we will "Strive for Five", hoping to fund at least one $100,000 grant in each of our five focus area categories.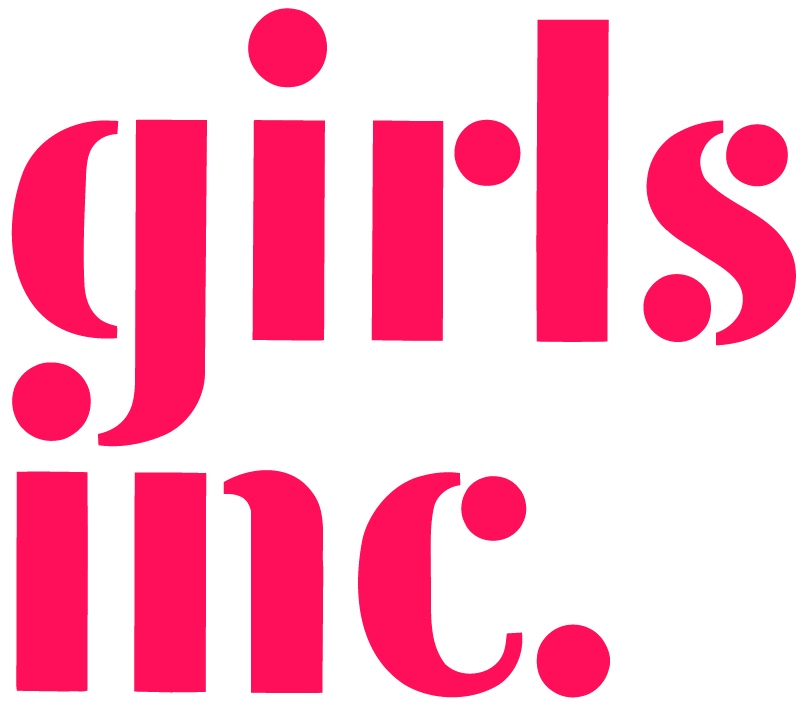 The Impact100 SRQ grant will FUND the renovation of its multi-use gym facility that is over 40 years old. The $101,000 will contribute to the total cost of the renovation which is $134,041. The remaining amount will be funded by Girls Inc. The renovation expenses include painting, wall panels, labor, roof materials, electrical and HVAC maintenance, and other construction expenses.
The Initiative's IMPACT will allow over 800 participating girls in the Sarasota area to have access to a high-quality, safe, multi-purpose use gymnasium space where they can develop movement and athletic skills, cooperative and competitive spirits, and healthy habits, while experiencing the benefits and excitement of taking positive risks that bolster their self-confidence. The gym is the most utilized part of the Girls Inc. facility. The gym is used for basketball, soccer, volleyball, and non-sports programming including arts, drama, cultural events, movies, homework, small group peer counseling and since it is the space with the highest indoor capacity, it is the gathering place for all the girls attending facility-wide assemblies, celebrations, and performances. The gym needs renovation, as much of the structure is original and over 40 years old. It is usable but needs repair. There are rusted beams, chlorine pitting from the adjacent pool, wall panels that need to be replaced and the space would benefit from fresh paint. In its current condition, Girls Inc. is concerned about the negative impacts of an intense hurricane season and would prefer to act proactively before any larger problems arise. In addition to improving the appearance and the safety of the gym, the updates will provide additional classroom space and allow Girls Inc. to expand its services to outside families. The gym is currently rented to recreational, community sports teams for practices and games so Girls Inc. plans to grow these partnerships. The construction is planned to provide minimal disruption to the programming.
The Initiative will be SUSTAINED through routine building maintenance and additional funding that will allow Girls Inc. to offer a modernized facility to its families. When the renovation is completed, Girls Inc. will work to ensure that the gym remains well maintained and will not require an additional large-scale renovation for another 50 years. The income earned from being able to rent out the gym to community partners can be directed back into the gym's maintenance and program costs. This will allow them to cover any small damages, updates, or beautification that may be needed.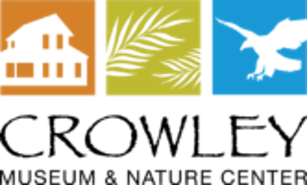 The Impact100 SRQ grant will FUND the construction of an equal access educational boardwalk that will replace the previous boardwalk that was destroyed during hurricane Irma. The entire $101,000 will be paid to the contractor and used to fund the costs associated with the construction of the boardwalk including materials, labor, and dump fees. An engineering firm has offered to donate the engineering services.
The Initiative's IMPACT on the community will be that the boardwalk will allow Crowley Museum & Nature Center to access their property's swamp area and a safe view of several ecosystems, habitats and diverse wildlife and resume their programming. The boardwalk will provide equal access for differently abled students and visitors who otherwise would not have this opportunity. The programming will include immersive, hands-on educational guided tours, scheduled events, classes, and self-guided options offered to the public and field trips for K-12 grade students. The educational programs will address environmental and ecological subjects while immersing the participant in nature to foster a sense of connection to the subject material. Natural science classes will be offered for adult learners. Self-guided tours will be available for the visiting public. Nearly 75% of all schools in Sarasota and Manatee counties participate in the field trips. It is anticipated each year thousands of children and adults will visit the boardwalk.
The Initiative will be SUSTAINED in several ways. Using the proper materials, the structure will last 30 years or more. The Crowley Museum & Nature Center dedicated volunteers will be available to do routine maintenance. The recent addition of a sawmill will enable them to mill maintenance lumber. In addition, they collect fees for public admission and membership. Upon opening the boardwalk to the public, Crowley Museum & Nature Center will launch a dedication program for memorial and honor giving. They also will continue to request donations at fundraisers to help offset costs of projects, maintenance, and title 1 school services. Finally, due to the ecological importance of the land, Crowley Museum & Nature Center recently received a conservation easement through Sarasota County, ensuring that their 191 acres of natural land are conserved forever.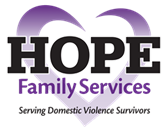 The Impact 100 SRQ grant will FUND the installation of HOPE Family Services Children's Counseling Center on an existing 75 X 60 green space on their 2.2-acre campus. The $101,000 will fund a modular 24 X 56 feet building that includes steps, a ramp, and awnings, site design and permitting, play therapy supplies, including books, puppets, dolls, and furniture and marketing.

The Initiative's IMPACT on the community will be the creation of a dedicated facility for children who are victims of domestic violence to foster the children's safety and wellbeing. The Children's Counseling Center will be the centralized place for the professional counselors to conduct individual and group therapy, play therapy sessions, family counseling sessions, and safe activities and events all geared toward children. The modular building will have 4 offices and a center room for play therapy counseling and other group activities. This dedicated facility will allow HOPE to expand its children's counseling programs and provide the flexibility to grow the services as the need arises in the community. HOPE is the only state certified domestic violence service provider in Manatee County. Last year its Children programs served over 350 children. Currently children come to HOPE for counseling services, but there is no dedicated space. The sessions are conducted in staff offices, conference rooms and the lobby area that are used for other purposes and are not designed to be a child-friendly safe environment. The Children's Counseling Center will be a space created especially for children with professional counselors to help the children navigate the trauma experienced from their exposure to domestic violence.
The Initiative will be SUSTAINED by budgeting annually for repairs and maintenance as HOPE does for the rest of its facility. Therefore, these expenses will be covered by the annual fundraising efforts that support all of HOPE's current services.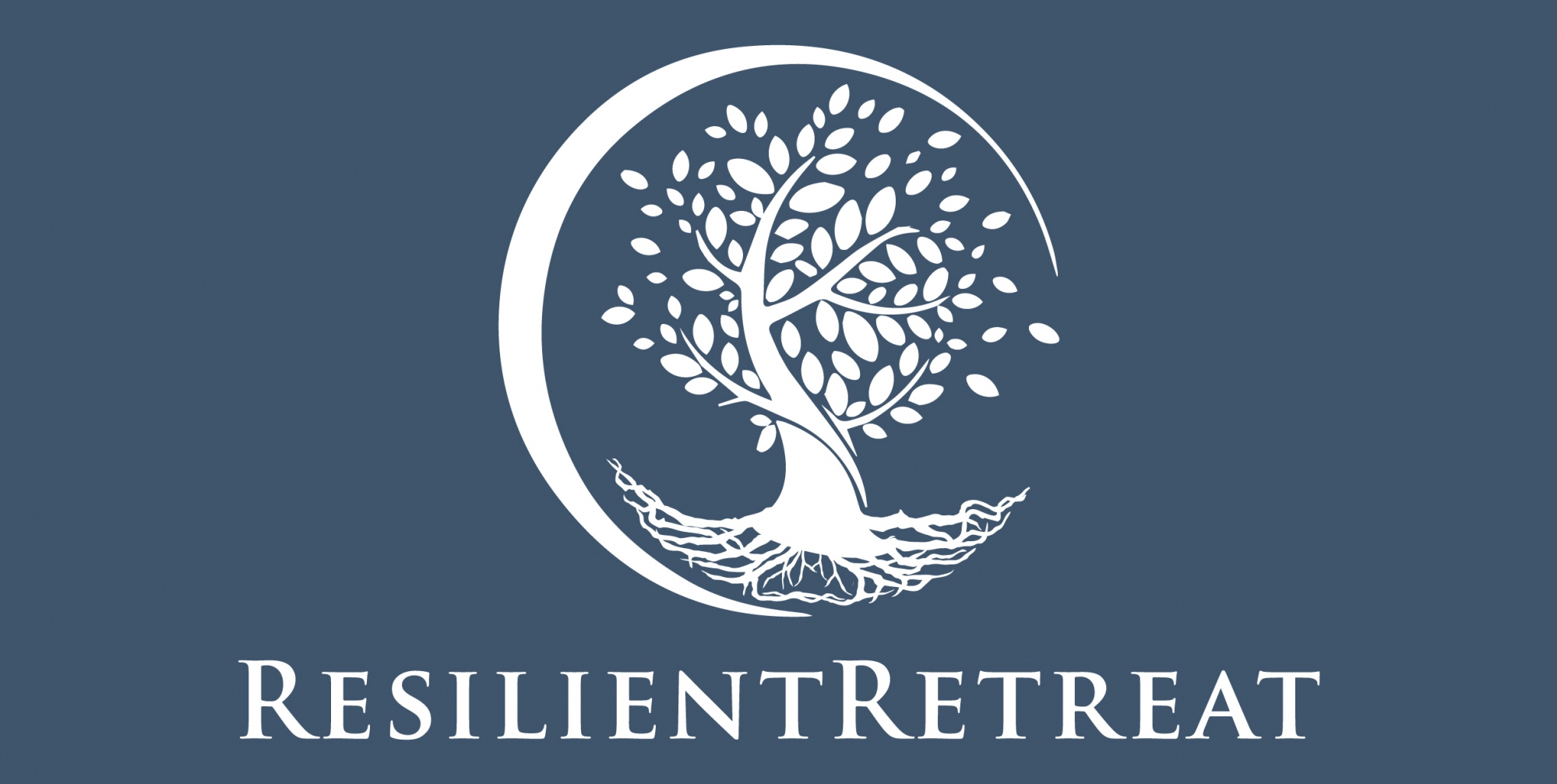 The Impact100 SRQ grant will FUND a treatment room to provide services to trauma survivors, specifically survivors of abuse and first responders/helping professionals. The treatment room will be in Resilient Retreat's 5,000 square foot Community Center that is currently being constructed as part of a large capital project that includes an 18,000 square foot Retreat Center on their 84 acres of conservation land. The $101,000 will contribute to the total cost of the treatment room which is $113,059. The remaining amount has already been obtained through private fundraising. The treatment room expenses include construction labor and material, including concrete, wood, plastic and composites, electrical, HVAC and finishing.

The Initiative's IMPACT on the community will be to provide one centralized location to offer evidence-based services to address the long-term impacts of trauma on the mind, body, and spirit, such as yoga, neurofeedback, meditation, art/music therapy, animal therapy, and support groups. To date, Resilient Retreat has not had one centralized location to provide services. Participants have reported that the lack of a central location has made services not accessible for everyone, disjointed, and ultimately has impacted the quality of care. Providing one centralized location will streamline services, making them more accessible to the participants, and create a hub for trauma care in a safe and confidential environment. Diminishing the staff/volunteer time traveling to community partner locations where the services are currently provided will increase the number of people served from 150 to 500 in one year. Currently there is a wait list of nearly 300 people. In addition, providing services in one location will make services more participant-centered and trauma informed, ultimately improving the quality of the services and benefits. These lifesaving services will transform lives by improving mental health in our community including decreasing suicidal thoughts, decreasing symptoms of depression and PTSD, and improving overall happiness and well-being.

The Initiative will be SUSTAINED by building its major gifts program while continuing to expand its annual giving and fundraising. In addition, Resilient Retreat is growing its revenue streams through its Corporate Partnerships program and Grants Program. Its revenue is enhanced by offering community training sessions to nonprofit, for profit, as well as non-governmental businesses due to the high level of stress, burn-out and fatigue these businesses are seeing in their employees. Finally, it is diversifying its revenue streams by exploring ways to utilize the property for event rentals.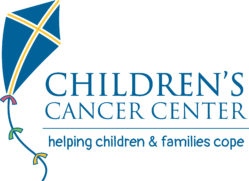 The Impact100 SRQ grant funded the following programs for families in Sarasota and Manatee dealing with childhood cancer: Oncology Connection Group, Art & Music Therapy, MOMS group, Flight Camp, Family Fun Day, Holiday Adoption, Counseling and Financial Assistance, as well as the cost of rent and payroll expenses for the programs and family services staff.
The impact this will have on the community is determined by the number of patients/families that choose to participate in these programs. It is estimated that they could reach up to 50 families in Sarasota and Manatee. The project will be sustained by developing relationships in the Sarasota community to start hosting fundraising events to generate funds to run programs after the grant period ends.

Presentation Video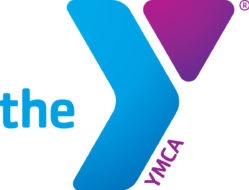 The Impact100 SRQ grant funded the renovation of the old early learning center at the SKY Family YMCA. These renovations will allow them to increase their capacity by serving more children daily through programs that promote positive youth development. These improvements will also help the building become a safe place.
The impact this will have on the community will be that once these repairs are made the Y will be able to serve an additional 120 children daily. The renovated building will serve as an expansion of the early learning center and school-age care program. Four classrooms will be added to create more classroom space for three to five-year-olds. The project will be sustained by the increased capacity of the current early learning and school age care programs. The long-term sustainability of the project will be funded from program fees.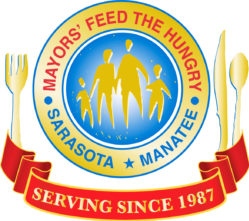 The Impact100 SRQ grant funded the purchase of a refrigerated truck, the payroll associated with hiring a licensed driver, fuel for the truck, insurance, ongoing maintenance, and signage to wrap the sides of the box. The vehicle will be wrapped with the MFTH logo as well as our Impact100 SRQ logo.
The impact this will have on the community will be that having a refrigerated truck will provide perishable food items that would otherwise not have been available to our food pantries and would have been thrown away. This will have a significant impact on our local food pantries, and the families they serve, who will be receiving more food and a much greater variety of fresh food including milk, vegetables, and meats. The project will be sustained by providing for the operation and maintenance of the vehicle through an account that will be established for that purpose.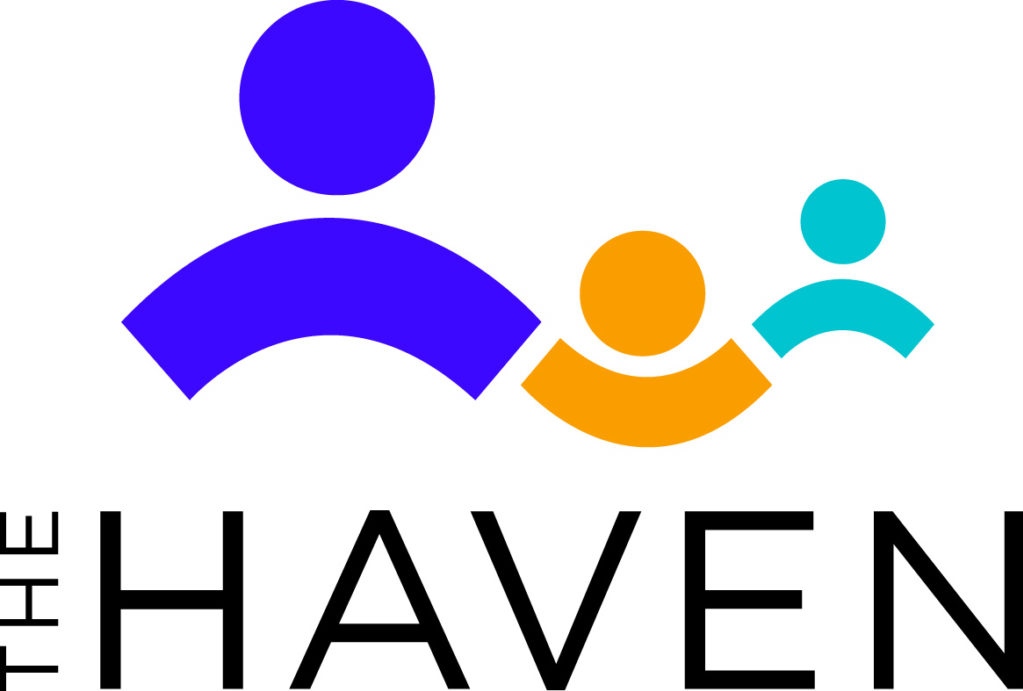 The Impact100 SRQ grant funded an expansion of the Selby Preschool. With renovations and relocations of offices, the Selby Preschool will increase capacity by over 50%, adding an expanded therapy room to conduct speech, occupational, physical, and behavioral therapies to students on-site, during the school day. It also funded the purchase of new therapy room equipment including ramps, jungle gyms, climbing wall, gliders, swings, tumbling and landing mats, and weighted blankets, vests, and belts. With this expansion, equipment, and increase in services provided, they will reduce medical costs for families and provide safe, reliable care services that will allow a parent to continue working. thehavensrq.org


Impact100 SRQ inaugural giving year 2019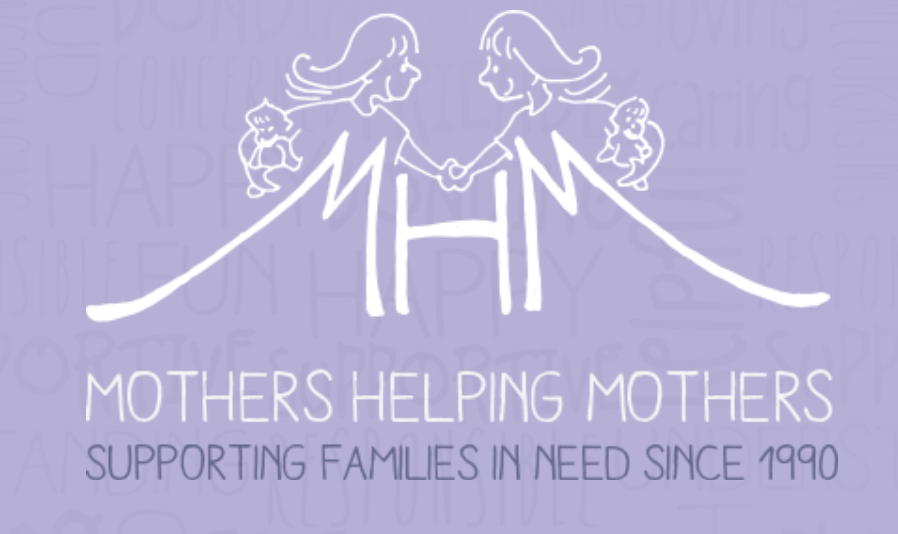 The Impact100 SRQ grant helped fund the purchase of the building that Mothers Helping Mothers (MHM) was leasing. Because MHM was awarded our grant, they received a matching grant, making the total impact $228,000. MHM will now be able to provide additional support services for families in need by partnering with other organizations that offer wrap around services. The space they have will expand from 2,675 square feet to 7,500 square feet and permanently secure their storefront in our community. With the additional space, they will be able to exponentially serve more clients, handle an increase in donations, and allow for more space for volunteers. http://MHMSarasota.com/


Impact100 SRQ inaugural giving year 2019
IMPARTIALITY STATEMENT
PLEASE NOTE: Impact100 SRQ is committed to maintaining a level playing field at all times with all nonprofit organizations. Accordingly, our business dealings and decisions, including those relating to our grant application review processes, venue selection, event sponsorship and co-hosting opportunities, are always made without any preferential treatment or consideration given to any nonprofit organization.