2021 Finalists & Executive Summaries

Sarasota Orchestra
Arts & Culture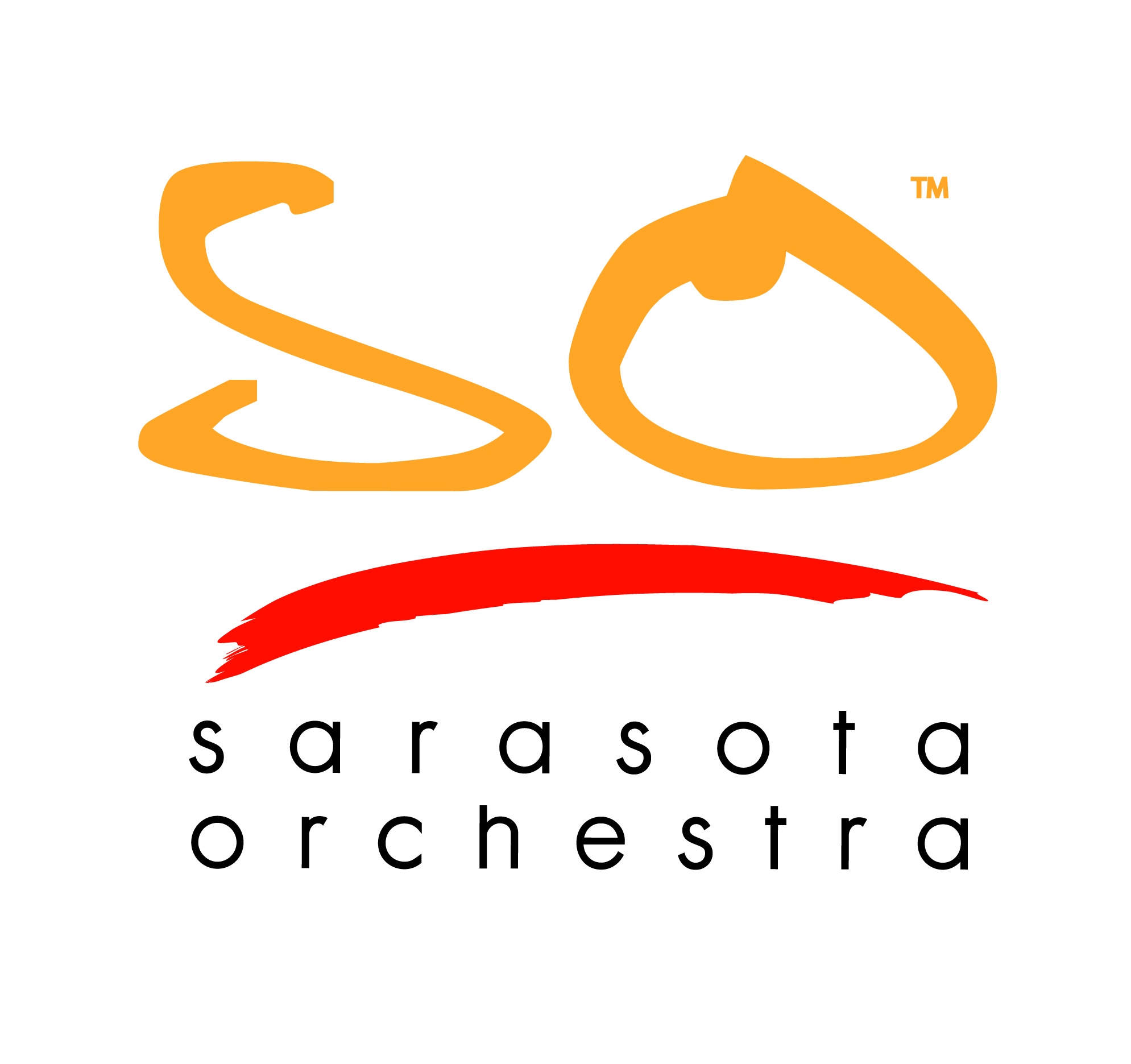 On the Road "Parks and Partners"
Organization Mission Statement: Our mission is to engage, educate, and enrich our community through high-quality, live musical experiences.
Nonprofit's Description of its Organization and its History of Impact:
Founded in 1949, Florida West Coast Symphony, dba Sarasota Orchestra, is the oldest continuing orchestra in Florida and one of the first regional arts organizations to pioneer hands-on music education programs in partnership with area school systems. What started as a small resident orchestra of amateur musicians seventy years ago is now a highly regarded professional orchestra of eighty musicians. Sarasota Orchestra's mission has always included education at its core. In addition to a robust youth orchestra program (8 ensembles) the Orchestra took the Sarasota Music Festival under its wing in 1985.
Impact100 SRQ's Description of the Initiative:
The Impact100 SRQ grant will FUND the expansion of Sarasota Orchestra's Parks and Partners concerts into the next two seasons. The Parks and Partners concerts began because of the pandemic and the need to perform outdoors. The expansion will enable them to continue to provide free musical experiences to more members of the community. The $101,000 will fund salaries for the musician ensembles, artistic staff, librarians, operations, production, marketing, and donor engagement staff; marketing, including advertising, signage and an information tent; technology, including a PA system and iPads for the musicians to replace the paper music that is difficult to manage when it is windy; production travel and expense to rent orchestra compositions.

The Initiative's IMPACT on the community will be free, live, classical music performances by Sarasota Orchestra ensembles in park settings to reach new audiences including families with young children. The goal is to make music accessible for all. In addition to playing, the musicians will share insights and commentary with the audience, enhancing the connection to music. The performances in 2020 received a positive response and reached new audiences which may never have had the experience of hearing a live classical music concert. Each performance was at capacity with many park-goers adding to the audience. The benefit to performing in a park is the ability to reach park-goers who end up enjoying the concert as well. A few of the locations are planned near playgrounds to reach families with young children. The Sarasota Orchestra plans 6-8 concerts in each of the two seasons. For the expansion, the Sarasota Orchestra has identified new sites and new strategies to increase the outreach to potential audiences such as using social media to advertise and working with neighborhood associations to promote the concerts.

The Initiative will be SUSTAINED through sponsorships by area partners and donors. Sarasota Orchestra will build the cost of these concerts into future budgets with the intention of securing sponsors to offset the costs to keep the program sustainable.
Click Here for a printable version
---
Girls Inc. of Sarasota County
Education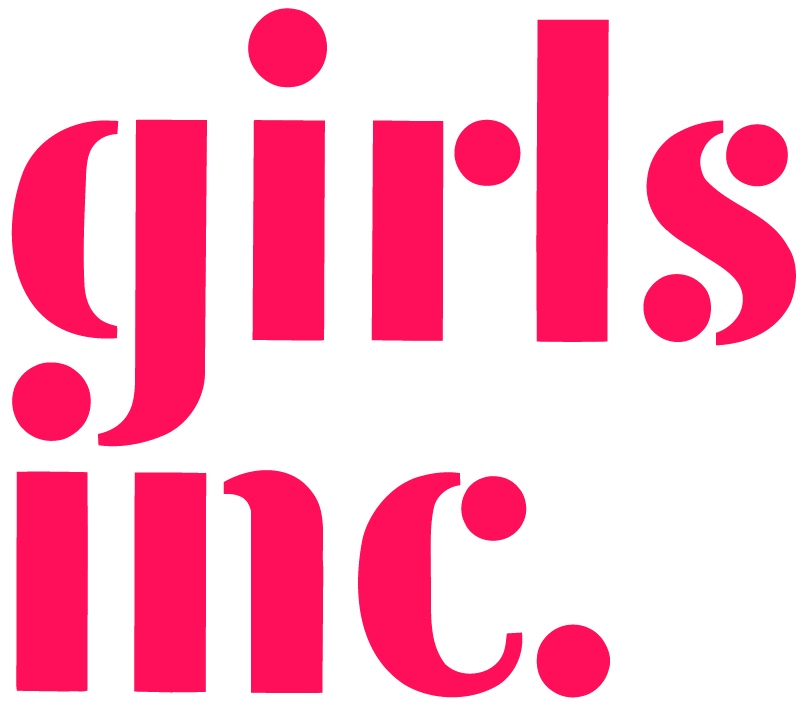 Girls Inc. Gym Renovations
Organization Mission Statement: Girls Inc. inspires all girls to be strong, smart, and bold.
Nonprofit's Description of its Organization and its History of Impact:
In 1973, Girls Club of Sarasota County was formed through the initiative of community leaders to provide a safe place for girls to receive after school enrichment. With community support, a multi-use facility, complete with a swimming pool, gymnasium, tennis courts, playground, classrooms, kitchen, garden, science lab, theater, library, and computer lab was built on Tuttle Avenue.At this time, it offers a variety of programming in order to serve girls in most areas of Sarasota County. The center-based afterschool and summer programs are research-based, gender-specific, and age-appropriate. Upon entering Girls Inc., girls in kindergarten – 8th grade are transported to Dream Harbor, the miniature community of businesses and agencies run by the girls that reflect real world experiences.
The High School Initiative, added in 2013, focuses on girls achieving on-time grade advancement, graduating from high school, enrolling in post-secondary opportunities, and learning life skills. In August 2017, as a recipient of one of 17 Affiliate Growth Grants awarded through National Girls Inc., it began delivering school-based educational programming during and/or after school to 17 schools in areas currently underserved in the county. It also offers comprehensive mental health services to all of its families through its Family Strengthening Program.
Impact100 SRQ's Description of the Initiative:
The Impact100 SRQ grant will FUND the renovation of its multi-use gym facility that is over 40 years old. The $101,000 will contribute to the total cost of the renovation which is $134,041. The remaining amount will be funded by Girls Inc. The renovation expenses include painting, wall panels, labor, roof materials, electrical and HVAC maintenance, and other construction expenses.
The Initiative's IMPACT will allow over 800 participating girls in the Sarasota area to have access to a high-quality, safe, multi-purpose use gymnasium space where they can develop movement and athletic skills, cooperative and competitive spirits, and healthy habits, while experiencing the benefits and excitement of taking positive risks that bolster their self-confidence. The gym is the most utilized part of the Girls Inc. facility. The gym is used for basketball, soccer, volleyball, and non-sports programming including arts, drama, cultural events, movies, homework, small group peer counseling and since it is the space with the highest indoor capacity, it is the gathering place for all the girls attending facility-wide assemblies, celebrations, and performances. The gym needs renovation, as much of the structure is original and over 40 years old. It is usable but needs repair. There are rusted beams, chlorine pitting from the adjacent pool, wall panels that need to be replaced and the space would benefit from fresh paint. In its current condition, Girls Inc. is concerned about the negative impacts of an intense hurricane season and would prefer to act proactively before any larger problems arise. In addition to improving the appearance and the safety of the gym, the updates will provide additional classroom space and allow Girls Inc. to expand its services to outside families. The gym is currently rented to recreational, community sports teams for practices and games so Girls Inc. plans to grow these partnerships. The construction is planned to provide minimal disruption to the programming.
The Initiative will be SUSTAINED through routine building maintenance and additional funding that will allow Girls Inc. to offer a modernized facility to its families. When the renovation is completed, Girls Inc. will work to ensure that the gym remains well maintained and will not require an additional large-scale renovation for another 50 years. The income earned from being able to rent out the gym to community partners can be directed back into the gym's maintenance and program costs. This will allow them to cover any small damages, updates, or beautification that may be needed.
Click Here for a printable version
---
Crowley Museum & Nature Center Inc
Environment & Recreation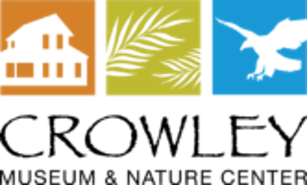 Equal Access Immersive Outdoor Classroom
Organization Mission Statement: To facilitate the enjoyment and understanding of Southwest Florida's natural and cultural history, to foster responsible stewardship and promote environmental awareness.
Nonprofit's Description of its Organization and its History of Impact:
CMNC is situated on 191 ecologically sensitive acres in east Sarasota. Founded in 1976 by an agriculture teacher, Jasper Crowley, the goal of the organization was to provide a natural and agricultural area for people to visit and learn. Primarily, the target audience was children. Using unique, immersive and hands on techniques, the experiences it provides create memories and foster a deep sense of personal connection to Florida's natural and cultural history. Over the years it has developed educational opportunities in sustainable organic agricultural practices, birding and other species inventories, a folk school for the fading homesteading arts including canning, soap making, candle making, basket weaving, spinning, knitting, weaving, crochet, sewing, wood working, gardening and more. It also offers classes in health and mindfulness that rekindle a human connection to nature through photography, yoga, mindfulness practices and wilderness survival. These opportunities are offered to people of all ages and experience levels. The Florida Pioneer Life program is its most popular. Offered to students from Pre-K through high school this field trip sees thousands of school children per year. It believes that no child should be denied this amazing opportunity so no schools are turned away based on an inability to pay.
Impact100 SRQ's Description of the Initiative:
The Impact100 SRQ grant will FUND the construction of an equal access educational boardwalk that will replace the previous boardwalk that was destroyed during hurricane Irma. The entire $101,000 will be paid to the contractor and used to fund the costs associated with the construction of the boardwalk including materials, labor, and dump fees. An engineering firm has offered to donate the engineering services.
The Initiative's IMPACT on the community will be that the boardwalk will allow Crowley Museum & Nature Center to access their property's swamp area and a safe view of several ecosystems, habitats and diverse wildlife and resume their programming. The boardwalk will provide equal access for differently abled students and visitors who otherwise would not have this opportunity. The programming will include immersive, hands-on educational guided tours, scheduled events, classes, and self-guided options offered to the public and field trips for K-12 grade students. The educational programs will address environmental and ecological subjects while immersing the participant in nature to foster a sense of connection to the subject material. Natural science classes will be offered for adult learners. Self-guided tours will be available for the visiting public. Nearly 75% of all schools in Sarasota and Manatee counties participate in the field trips. It is anticipated each year thousands of children and adults will visit the boardwalk.
The Initiative will be SUSTAINED in several ways. Using the proper materials, the structure will last 30 years or more. The Crowley Museum & Nature Center dedicated volunteers will be available to do routine maintenance. The recent addition of a sawmill will enable them to mill maintenance lumber. In addition, they collect fees for public admission and membership. Upon opening the boardwalk to the public, Crowley Museum & Nature Center will launch a dedication program for memorial and honor giving. They also will continue to request donations at fundraisers to help offset costs of projects, maintenance, and title 1 school services. Finally, due to the ecological importance of the land, Crowley Museum & Nature Center recently received a conservation easement through Sarasota County, ensuring that their 191 acres of natural land are conserved forever.
Click Here for a printable version
---
HOPE Family Services, Inc.
Family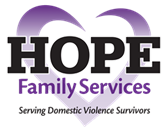 HOPE Family Services Children's Counseling Center
Organization Mission Statement: The Mission of HOPE Family Services (HOPE) is to provide safety, strength, and well-being for those affected by domestic violence in Manatee County, Florida.
Nonprofit's Description of its Organization and its History of Impact:
HOPE Family Services (HOPE) is a 501 (c)(3) organization and Manatee County's only state certified domestic violence service provider. HOPE staff members, volunteers, and board members have provided life-saving services to victims of domestic violence and their children for more than forty years and have moved the agency to one of Florida's best domestic violence service providers supporting survivors using an empowerment-based model.
HOPE was started by two women in 1979 who saw a need for services for "battered wives." The shelter began in the home of one of the founders and within a year it secured a grant to buy a small building and pay off the mortgage, thus HOPE was firmly established as Manatee County's only domestic violence Safe Shelter.
Forty years after beginning as a volunteer organization, HOPE has expanded to providing eleven key services that are offered at no charge to participants which include the Emergency Safe Shelter, 24-hour HelpLine and TextLine, victim advocacy, professional individual and group counseling, legal services, children's programs, prevention programs for teens and tweens, farm worker outreach, and social change speakers, to name a few. Most services are offered in Spanish as well as English.
Impact100 SRQ's Description of the Initiative:
The Impact 100 SRQ grant will FUND the installation of HOPE Family Services Children's Counseling Center on an existing 75 X 60 green space on their 2.2-acre campus. The $101,000 will fund a modular 24 X 56 feet building that includes steps, a ramp, and awnings, site design and permitting, play therapy supplies, including books, puppets, dolls, and furniture and marketing.

The Initiative's IMPACT on the community will be the creation of a dedicated facility for children who are victims of domestic violence to foster the children's safety and wellbeing. The Children's Counseling Center will be the centralized place for the professional counselors to conduct individual and group therapy, play therapy sessions, family counseling sessions, and safe activities and events all geared toward children. The modular building will have 4 offices and a center room for play therapy counseling and other group activities. This dedicated facility will allow HOPE to expand its children's counseling programs and provide the flexibility to grow the services as the need arises in the community. HOPE is the only state certified domestic violence service provider in Manatee County. Last year its Children programs served over 350 children. Currently children come to HOPE for counseling services, but there is no dedicated space. The sessions are conducted in staff offices, conference rooms and the lobby area that are used for other purposes and are not designed to be a child-friendly safe environment. The Children's Counseling Center will be a space created especially for children with professional counselors to help the children navigate the trauma experienced from their exposure to domestic violence.
The Initiative will be SUSTAINED by budgeting annually for repairs and maintenance as HOPE does for the rest of its facility. Therefore, these expenses will be covered by the annual fundraising efforts that support all of HOPE's current services.
Click Here for a printable version
---
Resilient Retreat, Inc.
Health & Wellness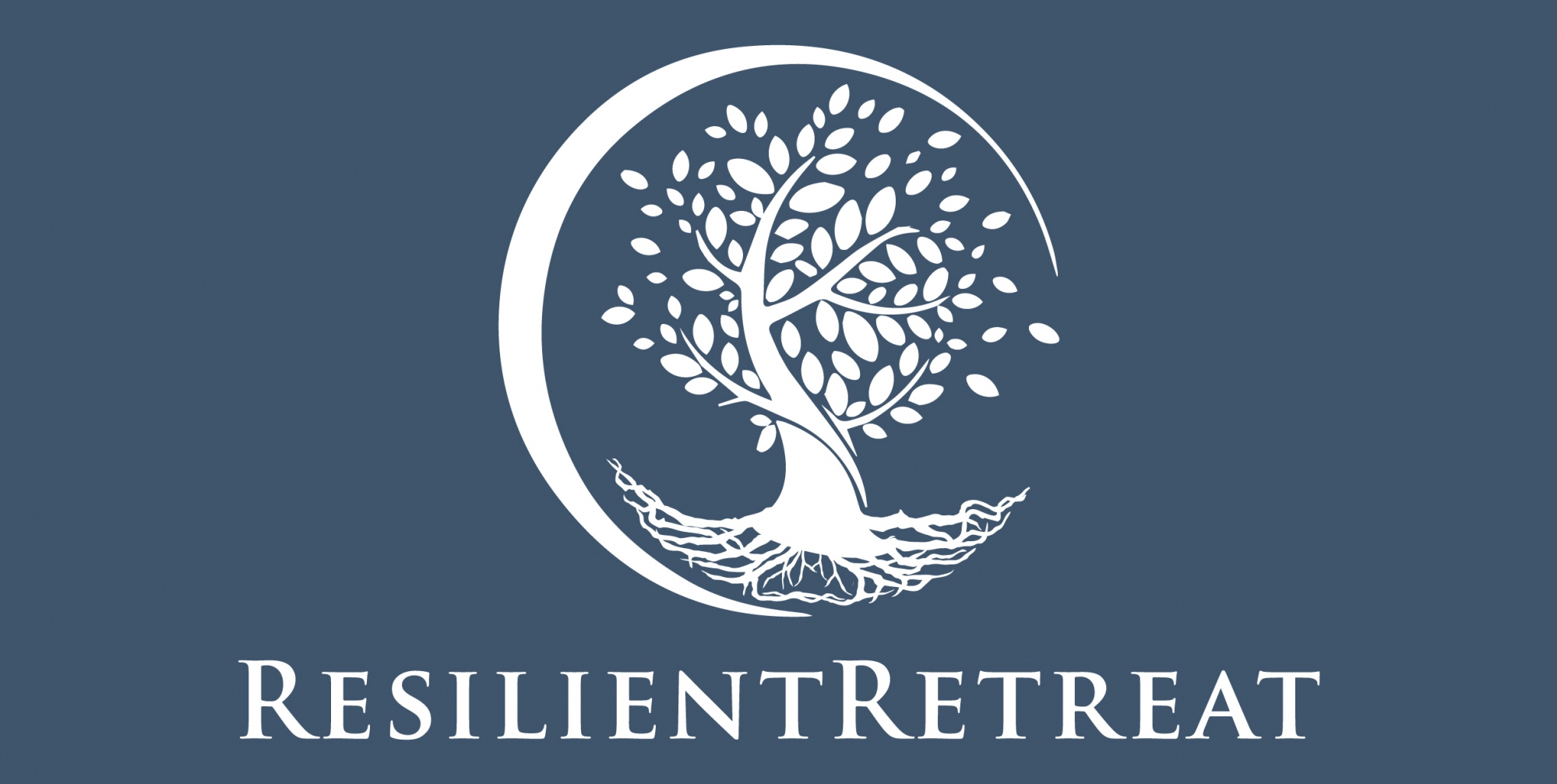 Home for Healing and Transformation: Creating a Treatment Room for Trauma Care
Organization Mission Statement: Empowering Survivors of Trauma to Thrive Through Self-Care and Community.
Nonprofit's Description of its Organization and its History of Impact:
Resilient Retreat was founded in 2018 to provide a healing space for survivors of trauma. Since its founding, it has served more than 342 participants and provided 2,424 interactions (e.g., phone calls, emails, face-to-face meetings) for trauma survivors. The need for its services continues to grow with a 196% increase in participants served and a 150.5% increase in interactions provided from 2019-2020 to 2020-2021.
Resilient Retreat values the importance of research and rigorously evaluates all programs provided. Collected data shows a 91% decrease in missed days of work and a 41% decrease in suicidal thoughts after completing its programs.
Impact100 SRQ's Description of the Initiative:
The Impact100 SRQ grant will FUND a treatment room to provide services to trauma survivors, specifically survivors of abuse and first responders/helping professionals. The treatment room will be in Resilient Retreat's 5,000 square foot Community Center that is currently being constructed as part of a large capital project that includes an 18,000 square foot Retreat Center on their 84 acres of conservation land. The $101,000 will contribute to the total cost of the treatment room which is $113,059. The remaining amount has already been obtained through private fundraising. The treatment room expenses include construction labor and material, including concrete, wood, plastic and composites, electrical, HVAC and finishing.

The Initiative's IMPACT on the community will be to provide one centralized location to offer evidence-based services to address the long-term impacts of trauma on the mind, body, and spirit, such as yoga, neurofeedback, meditation, art/music therapy, animal therapy, and support groups. To date, Resilient Retreat has not had one centralized location to provide services. Participants have reported that the lack of a central location has made services not accessible for everyone, disjointed, and ultimately has impacted the quality of care. Providing one centralized location will streamline services, making them more accessible to the participants, and create a hub for trauma care in a safe and confidential environment. Diminishing the staff/volunteer time traveling to community partner locations where the services are currently provided will increase the number of people served from 150 to 500 in one year. Currently there is a wait list of nearly 300 people. In addition, providing services in one location will make services more participant-centered and trauma informed, ultimately improving the quality of the services and benefits. These lifesaving services will transform lives by improving mental health in our community including decreasing suicidal thoughts, decreasing symptoms of depression and PTSD, and improving overall happiness and well-being.

The Initiative will be SUSTAINED by building its major gifts program while continuing to expand its annual giving and fundraising. In addition, Resilient Retreat is growing its revenue streams through its Corporate Partnerships program and Grants Program. Its revenue is enhanced by offering community training sessions to nonprofit, for profit, as well as non-governmental businesses due to the high level of stress, burn-out and fatigue these businesses are seeing in their employees. Finally, it is diversifying its revenue streams by exploring ways to utilize the property for event rentals.